Arcola is collecting items for needy children ages birth to 12 in conjunction with Cradles to Crayons. Please donate new and gently used items such as winter and spring clothing, shoes, books, and toys. New items include school supplies, underwear, socks, and pajamas. Collection continues until Feb.10
NJHS members are selling snacks before the Arcola basketball games to raise money for our elementary reading project.
Watch for the NJHS annual tradition of selling flowers and candy grams for the cast and crew of Singin' in the Rain Jr. Coming soon to your HR.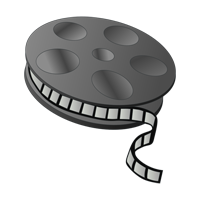 Arcola Family Movie Night- Click HERE for a detailed flyer on Arcola's Family Movie Night on February 10th.
---
Join the Arcola Breakfast Club! - Starting 11/28 at 7:30 AM, power-up your day with breakfast while you study! Get the details!
---
Homework Club - Providing students with a comfortable, supportive environment to complete their school work. Get the details!
---
Methacton's Virtual Math Night - Click for information regarding math programming at Arcola and beyond: Methacton's Virtual Math Night
---