HOT NEWS!!

WOODLAND'S WEEKLY HAPPENINGS

(Woodland Wow Word of the Week: "DISCUSS")

Monday, 3/27: 4th Grade Orchestra, 8:00 a.m.; Handbell Rehearsal, 3:35 p.m.

Tuesday, 3/28: Homework Club, Green Team, 3:35 p.m.

Wednesday, 3/29: 3rd Grade Chorus, 7:55 a.m.; Spring Picture Day

Thursday, 3/30: Band rehearsal, 7:55 a.m.

Friday, 3/31: 4th Grade Chorus, 7:55 a.m.

Upcoming Events:

PSSA Testing: ELA (3rd & 4th): Monday, 4/3- Thursday, 4/6

Math (3rd & 4th): Monday, 4/24-Wednesday, 4/26

Science (4th only): Tuesday, 5/2-Wednesday, 5/3

Time for all the talented Woodland students to get their acts together for the annual Woodland Variety Show. The Variety Show will be on Friday, May 12th with rehearsals on April 18th, 20th and a dress rehearsal on May 11th.

SEA MEETING: ASK THE ADVOCATES: Monday, March 27, 7-9 p.m. at MHS Library

The next SEA (Special Education Alliance) meeting topic is "Ask the Advocates".The panel will include the following advocates: Ruth Landsman, Melissa Bilash, Blake Emmanuel, and Maureen Stankiewicz. We are preparing a flier with more info on our panel members. The panelists will share: what is the role of an advocate, how is an advocate different than an attorney? When do you need an advocate? Please send us your specific questions around advocacy for our esteemed panel. IEPs, 504s, family rights, timelines, procedural safeguards, collaboration, ESY, and more. Please post your questions for the panel on their Facebook page or feel free to email questions to Sandy Katz: skatz92@gmail.com. Thank you!

SEA MEETING: "Raising Social Awareness to Bolster Social Skills": Tuesday, April 4, 7-9 p.m. at MHS Library

This presentation will discuss the social development skills of social awareness, social interest, and perspective-taking. These skills underpin many capable students' struggles to move from rote social behavior into ease with social problem-solving. Join us to get a feel for where your child falls in the development of these skills, and see examples of strategies to tackle roadblocks along that social developmental spectrum.

Social Awareness 4-4

YEARBOOK INFORMATION: ALL ORDERS DUE APRIL 10th!

Yearbook price: $23

No late orders (after April 10) will be able to be accepted.

Books NOW on sale TWO ways

1. on-line with credit card

SPECIAL EDUCATION ALLIANCE: CHIK-FIL-A WEEK 4/10-4/15

The Methacton Special Education Alliance is holding a Chik-Fil-A Fundraising week Monday, April 10 through Saturday, April 15th. Please support this Methacton group which provides educational and networking opportunities to families of students with special needs.

CAFETERIA VOLUNTEER SPOT THROUGH JUNE 2017 IS UP!

New spots added! Due to increased demand, we have added another opening to each day for cafeteria volunteers. Remember, you must already be a cleared volunteer through the district in order to sign up. Follow this link to claim your spot!

YEARBOOK PHOTOS

We are still in need of candid class photos, groups of smiling faces, during classroom activities and parties. Please send photos to woodlandyearbook1@gmail.com If using photos from a phone or iPad, please make sure to send as ACTUAL SIZE otherwise, they will be blurry in the yearbook. THANK YOU!

BOX TOPS UPDATE

We are well into our Battle of the Boxtops for the Spring. Please remember to put your name and class on the baggie when you turn in boxtops. The top three classes are: in third, Miss Kurtz's class with 190 boxtops, second is Ms. Youngblood's class with 231 boxtops, and in first is Mrs. Brower's class with 461 boxtops. Keep them coming in!

POST PROM INFORMATION

The Post-Prom Committee is in the final planning stage for the annual Methacton Post Prom event. This year's event is on April 21st at the high school. This is their 17th year providing a very fun, safe environment all night long for our high school juniors and seniors immediately after their prom. Prom night is known to be one of the riskiest nights in the life of a teenager and we are proud Methacton has such an amazing group of volunteers to continue this tradition; however, they cannot do it without your support!

The committee is still in need of a committee chair this year for our Sponsor Recognition Booklet, which is distributed during the Community Walk-Through. As always, we need hundreds of volunteers for the set-up, the actual night of the event and clean-up the next morning. A volunteer form is here:.

https://goo.gl/forms/RbL5VtIn0ehXCH5k1

COMMUNITY WALK-THROUGH

Come out for the community walk through on Friday, April 21st at 6 pm to explore the halls magically decorated and experience the awe of the evening. Each year we expect nearly 1,000 community members to attend the walk-through event. It's a great way to catch the Post Prom bug and be inspired to volunteer!

WOODLAND HOME & SCHOOL IS USING REMIND!

Woodland Home & School will also continue to use Remind as a way of sending information via text. It's easy to sign up! Text @bk8k to 81010. Many Methacton teachers are already using Remind. If you already are on the system, go to "join a class" and use the code @bk8k to sign up for Woodland H&S.

KONSTELLA IS OUR NEW COMMUNICATION SYSTEM!

Tired of trying to figure out how to sign up for or get removed from e-alerts? We are trying something new this year! Konstella is a web and app-based parent communication system that we hope will keep everyone connected with Woodland. E-alerts will be phased out. There are a few ways to sign up:

1. Go to www.konstella.com, and then click on "Find Your School"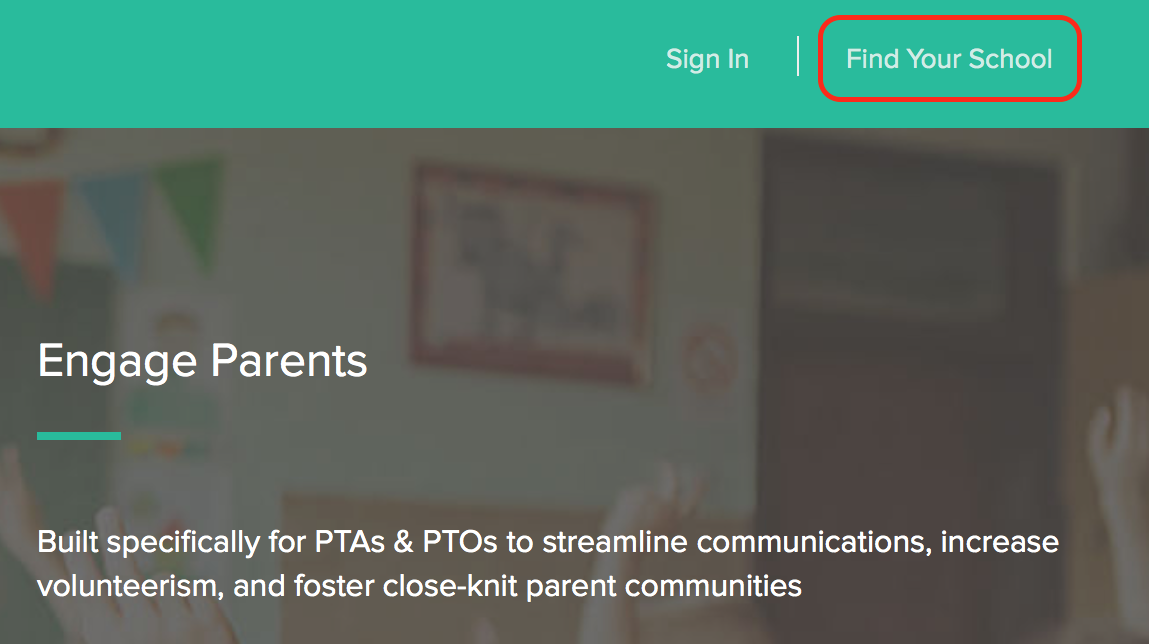 2. Or, look for the flyer with the unique Woodland school code on it in your first-day packet and enter it to sign up.
3. Or, send an email to liz_drummond@hotmail.com and ask for an invitation to join. Please state your name and your child's name and class.
Once you are in the system, download the free Konstella app to stay connected when you are on-the-go and get notifications directly on your phone.