HOT NEWS!!
WOODLAND'S WEEKLY HAPPENINGS
(Woodland Wow Word of the Week: "Analysis")
Monday, 5/22: Methacton SEA: Learning Strategies for Students with ADHD, MHS Library, 7 p.m.
Tuesday, 5/23: Green Team, 3:35 p.m. (end of year party)
Wednesday, 5/24: No scheduled activities
Thursday, 5/25: Volunteer breakfast (RSVP requested, see below); Methacton SEA Dining Out Night at Margarita's (see below)
Friday, 5/26: In-Service: NO SCHOOL
This Week:
Woodland Music Polo/Field Trip T-shirt collection (ongoing)
Old bedding/towels/animal items collection (ongoing)
Upcoming Events:
Monday, 5/29: Holiday, Schools and Offices Closed
Tuesday, 5/30: ACT 80 Day, No School for grades K-4 ONLY
Thursday, 6/1: Eagleville Elementary Open House Tours, 6-7 p.m.
Friday, 6/9: Woodland Fun Day
METHACTON SEA: "Evidence-Based Learning Strategies for Students with ADHD: Monday, May 22nd- MHS Library
This presentation will discuss evidence-based learning strategies for students with ADHD, including a detailed description of "best practice" in areas of therapy, school collaboration and executive function coaching.
SEA-ADHD Presentation 5-22
WOODLAND VOLUNTEER BREAKFAST: May 25th at 8:15 a.m.
The Parent Volunteer Breakfast is being held on Thursday May 25 at 8:15 am. If you volunteer at Woodland (whether it's on a regular basis or on occasion) - this event is for you! We changed our invitation system this year and we are concerned that some may not have been sent. We also realize that sometimes papers don't get from desk to backpack or backpack to home!
ALL volunteers are welcome so if you have not already responded, please send an email to Mrs. Yocum (
tyocum@methacton.org
)
We provide babysitting if you wish to bring your child along. We look forward to seeing you on the 25th!
METHACTON SEA: DINING OUT AT MARGARITA'S: May 25th
Join us at Margaritas on May 25 in Collegeville or Lansdale!
Margaritas has generously offered us this fundraiser. You can enjoy their great food at ANY TIME that day and they will donate 20% of your dinner bill to Methacton Special Education Alliance. Un dia (for lunch) or una noche Mexicana (dinner)! Margarita's Collegeville Flyer, Margarita's Lansdale Flyer
SAVE THE DATE: FUN DAY IS FRIDAY, JUNE 9th!
How can you help? We need MANY volunteers! If you are an approved volunteer, PLEASE sign up using the link below: More information should be coming from your homeroom captains as well.
ELEMENTARY SCHOOL TRANSITION NEWS
Eagleville Elementary will host its Open House on
Thursday, June 1, 6-7 p.m.
This is a great opportunity for your whole family to check out your new school if you are moving to Eagleville.
The Methacton Coordinating Council has put together a survey for ALL elementary parents. We want to hear what activities you love at your school and what you enjoy helping with. Please help our Home & School Associations with their planning for the upcoming year by taking this brief
survey
WOODLAND MUSIC POLO/FIELD TRIP T-SHIRT COLLECTION
If you are graduating or changing schools next year and no longer need your Woodland music polo or green Woodland field trip t-shirts, we are collecting them. Please send in any (washed) shirts so that they can be available for incoming Audubon students or any other student in need. There will be a collection box in the lobby available for students to put their shirts. Thank you!
WANTED: OLD BEDDING, LINEN, and MORE!
It is springtime and we all know what that means- warm days, cool nights and plenty of new puppies and kittens. ACCT, Animal Care and Control Team, is in need of gently used bedding, linen, towels, or any animal items you no longer use. Please consider donating these items through Woodland Elementary School where they will be transported to ACCT. There is a bin in the entranceway where you can deposit items. We are collecting from now until June 2nd, so go through those closets, get your spring cleaning done, and donate to save some animals at the same time. Win-Win! Thank you in advance for your kind donation.
ACCT Animal Item Drive
METHACTON SEA: IEP Mini-Series
There is still time to register for Part II and III of our IEP Mini-Series on Developing Strong IEPs and Working Effectively With Your School.
Part II: Monday, June 5, 6:30-8:30 p.m.
Part III: Monday, June 19, 6:30-8:30 p.m.
Methacton High School Library
END OF YEAR EARLY DISMISSAL INFORMATION
June 7, 8, 9: 2:30 p.m. Dismissal
CAFETERIA VOLUNTEER SPOT THROUGH JUNE 2017 IS UP!
New spots added! Due to increased demand, we have added another opening to each day for cafeteria volunteers. Remember, you must already be a cleared volunteer through the district in order to sign up. Follow this link to claim your spot!
BOX TOPS UPDATE
We are well into our Battle of the Boxtops for the Spring. Please remember to put your name and class on the baggie when you turn in boxtops. The top three classes are: in third, Miss Kurtz's class with 190 boxtops, second is Ms. Youngblood's class with 231 boxtops, and in first is Mrs. Brower's class with 461 boxtops. Keep them coming in!
WOODLAND HOME & SCHOOL IS USING REMIND!
Woodland Home & School will also continue to use Remind as a way of sending information via text. It's easy to sign up! Text @bk8k to 81010. Many Methacton teachers are already using Remind. If you already are on the system, go to "join a class" and use the code @bk8k to sign up for Woodland H&S.
KONSTELLA IS OUR NEW COMMUNICATION SYSTEM!
Tired of trying to figure out how to sign up for or get removed from e-alerts? We are trying something new this year! Konstella is a web and app-based parent communication system that we hope will keep everyone connected with Woodland. E-alerts will be phased out. There are a few ways to sign up:
1. Go to www.konstella.com, and then click on "Find Your School"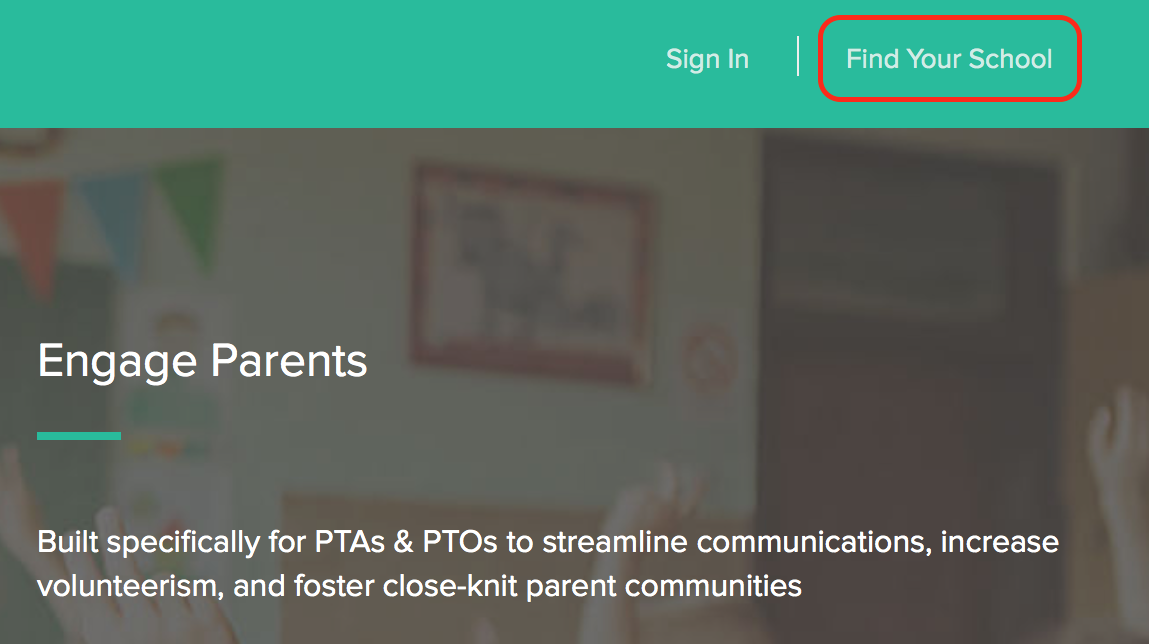 2. Or, look for the flyer with the unique Woodland school code on it in your first-day packet and enter it to sign up.
3. Or, send an email to liz_drummond@hotmail.com and ask for an invitation to join. Please state your name and your child's name and class.
Once you are in the system, download the free Konstella app to stay connected when you are on-the-go and get notifications directly on your phone.